A warm welcome, beautiful botanical gardens,  a spiritual faerie land , on- site facilities,  make your visit to Gillighan's World "The Field of Dreams" relaxing and enjoyable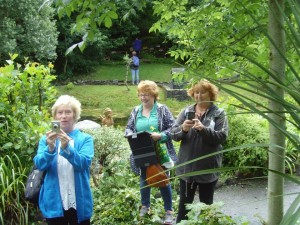 Nestled around the park are d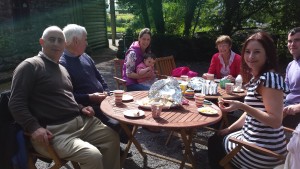 elighful PICNIC AREAS for those bringing their own refreshments. What could be more enriching and nourishing than to feast by the fairy lake, on a plateau on the The Hill of the Fairies, underneath the branches of a towering sycamore tree, or in the privacy of Picnic Corner?
The "Rainbow Tea Rooms"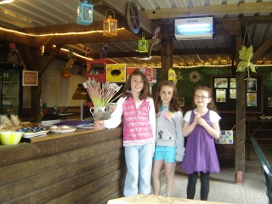 No picnic? Don't worry.
We have a variety of light refreshments available should you get "peckish" and  want to stay longer than you first intended, something that happens often with many of our visitors who find they are enjoying the opportunity to relax and de-stress. Nothing like a nice hot cuppa and there's a good selection of sweet delights for the children.
 The "Crock of Gold" Gift Shop

Once home to the Gillighan family (late 1800's to 1930's) thi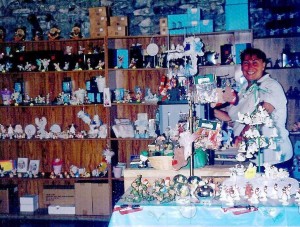 s sensitively restored the cottage now houses a "Pandoras Box" of faerie products, and no visit would be complete without a small souvenir that will remind you of your experience, or to give to a loved one. We have a huge selection of fairy gifts and there is also a children's novelty section.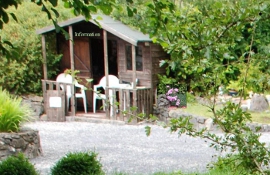 If you're unsure about the local area, come and have a chat, we are more than happy to make recommendations to enhance your holiday, give you directions and contact names.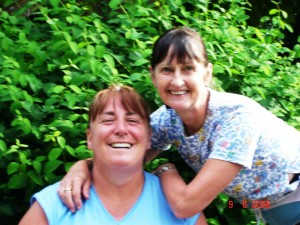 Maisy and Melody
Free Car  & Coach Parking  –  – Pet dogs welcome please keep on lead – Toilets
Wheelchair accessible in main areas.